Table of Contents
The Anatomy of a Real Estate Deal
The process of buying or selling real estate can be intimidating and overwhelming to both the first-time and experienced buyers.
Today we talk to our agents, Dean and Gerard from GD Group Moves Real Estate in Hoboken, NJ about the anatomy of a real estate deal. Every market is a little different, so if your looking to buy or sell a home in your area, you should talk to a real estate agent in your community.
In this episode we will cover some of the important things to know before going into one of the largest financial transaction of your life.
Choose Your Agent Wisely
Buying or selling a home has a lot of steps, mountains of paperwork and a ton super important decisions so, you want to make sure you choose an agent who will be on your side and able to guide you through the process.
Don't fall into the " I know a guy" trap. Just because you're best friend's Uncle is an agent in the neighborhood doesn't mean he will be the best at marketing your property or negotiating a great deal. You need to do your own research.
Start by looking at agents in your neighborhood with good reviews. Zillow is a great place to start. There you can check out the premiere agents in your area. Once you find an agent you are interested in working with, you'll need to learn out a little more about them.
Ask them questions about their professional experience and track record. Think of it almost as a job interview, you want to hire the right person for the job.  It is also an excellent way to get to know them and gauge compatibility. It's a long process so you don't want to work with someone you don't get along with.
Here are some important questions to ask before choosing an agent.
How many properties have you sold last year/this year? Many real estate agents work part time to make extra cash but you really want someone who is doing this full time for many years with a lot of experience. If you are a buyer, you'll want someone who can show you new listings ASAP. If you are a seller, you'll want an agent who is always ready to show your home to buyers. So if you had a choice between someone who sold 5 homes last year compared to 50 homes you know what the clear choice is.
How long have you worked in this market?  You'll want an agent who knows the area inside and out and may even be part of local networks. For buyer and seller agents, neighborhood expertise is a must. Also, the real estate market is always changing so it is important to find someone who is up on the current trends.
Do you have a team? There are many people involved in one real estate deal – lawyers, inspectors, agents, appraiser, etc. With all of these moving parts you need to make sure no one drops the ball. If your agent has a team behind them all the transactions will move smoothly.
What kind of marketing do you do? If you're selling a home, marketing is a key. By increasing exposure of your property through online marketing, you can grow your buying pool dramatically. Asking your agent on how they plan on getting the word out about your property is a must. Running Facebook, Google or Zillow ads can really help reach your potential buyers.
What Sells a Home?
There are two important things when selling a home, marketing, and pricing. Doing both of these rights will open the market to 100% of your potential buyers which will get you the best price as quickly as possible.
Also, taking professional photos of your property is super important. If your place doesn't look great online, it's going to get overlooked.
Dean and Gerard got their photographer in to take photos of our listing and the place looked A-MAZING on Zillow. We couldn't even believe it was our apartment. Take a look for yourself!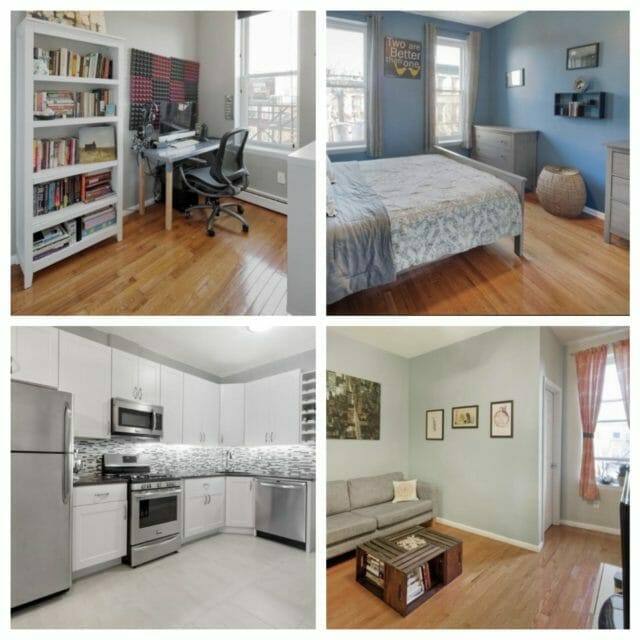 You have to nail the price. Overpricing your home, even only 5% above fair market cost, will cut out about 50% of your buyers. Pricing it right opens it up to all possible buyers. This way you can get much more people interested in the property.
Sure you can always list high and lower your home price later on but by then your property listing becomes stale. If it has been sitting on the market for too long, people will think something is wrong with it and avoid it.
So, now that you have put your listing in front of as many eyes as possible, it's time to create a demand. Have an open house and get as many people as possible in the property in a short period. Our open house had 30-40 people in our 700 square apartment and this created a buzz.
Next came the bidding war. People want what they cant have, so after seeing a lot of other interested buyers, we had 11 people put in their best offers and ended up getting 40k (10%!) above our original asking.
We thought this was super impressive, but Dean and Gerald have done even-even better. Just last week they got a client 75k above the asking price!
Get our best strategies, tools, and support sent straight to your inbox.
Absorption Rate
The absorption rate is the number of months it would take to sell the currently listed homes in a particular market.
It gives realtors a snapshot of what is happening in a particular area so they know if it is a seller's market or a buyer's market. I honestly just thought agents told buyers it's a buyers market and sellers it's a seller's market to get their business but it's actually just pretty simple math.
How many sold in the trailing 30 days / Amount of homes listed on market  = Absorption rate
If you lived in a city that has 100 homes listed and in the last 30 days ten homes sold, the absorption rate is 10/100=10%. An absorption rate of 20% or higher means that homes are selling quickly, and the market favors sellers.
So, why is this important? The absorption rate has to do with demand in a specific market. This helps real estate agents determine how to price new properties and about how long it will take for a property to sell.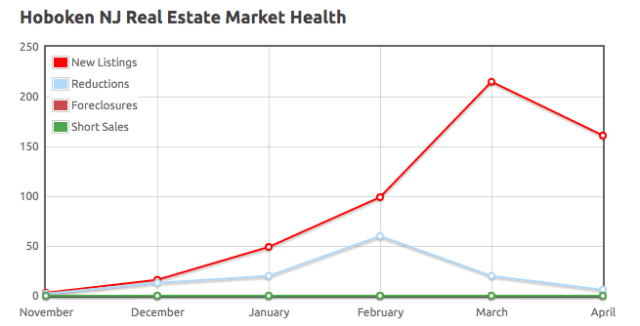 Market trends change very quickly so make sure to know your current market when you are ready to buy or sell. Ask your agent for a market analysis or comps of recently-sold properties in a neighborhood, that include the sale price, age of house, size, and square footage.